The Testing Office is on the 2nd Floor of Shoemaker Building and located behind the Memorial Chapel.
Testing Office, University of Maryland
4281 Chapel Drive
2112 Shoemaker Building
College Park, MD 20742
Visitor Parking
Disability-related visitor parking
For information about disability-related visitor parking, please visit the Department of Transportation Services Parking Guidelines page.
General guidance for disability-related parking:
Do not park in Lot Y
You may park in the HC spots/section adjacent to Lot Y and in front of the Shoemaker building. There are a group of 8 to 10 disabled parking spaces together. You do not need a UMD parking pass but you do need to display your disabled state placard. No time limit for parking in this section.
On Chapel Drive, you may park at any of the meters without paying at all. These HC parking spaces on Chapel Drive are controlled by UMD and not a pay station.
On Regents Drive, you may park at any meter. There is a 2 hour limit but you will be given double the duration of parking time (4 hours). Cost is $3.00 per hour, a total of $6.00 in change to the meter should you need to park on Regents Drive. Regents Drive is controlled by a pay station.
Skinner Building – you may not park in the Disabled spaces by the Skinner Building (Lot W), as they are saved for UMD faculty and staff with disabilities.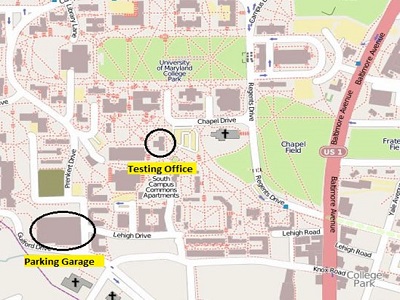 Location of Mowatt Lane Parking Garage and Shoemaker Building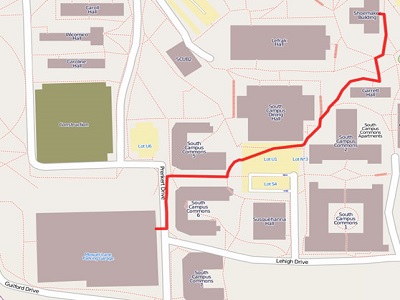 Walking Directions from Mowatt Lane Parking Garage to the Shoemaker Building